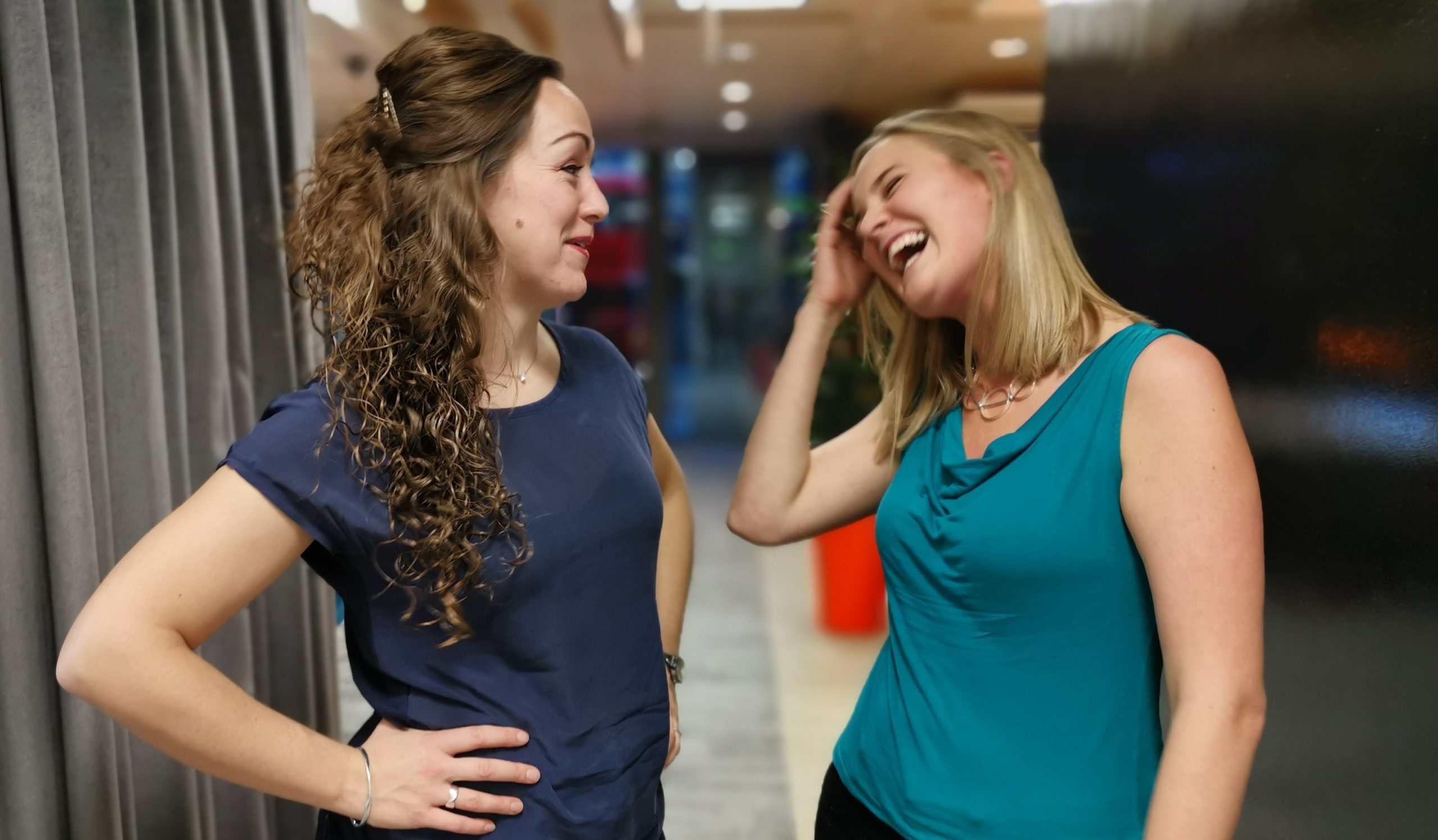 Photo: left Sarah Pierman, right Dr Scarlett Brown. 
For the last ten years I've heard many people talk about improving the diversity on UK boards. I've been at countless diversity events, I've sat on panels as someone who has broken the glass ceiling, and I've heard endless discussions on the state of UK boards. But I've never heard a candid, public discussion on the problems with non-executive director recruitment.
The idea for Dynamic Boards came when I began looking for my second board role. I came across several websites showcasing non-executive director vacancies but only to those who paid a fee, in some cases as much as £500 a year. I was shocked to find this 'pay wall' model at the highest levels of corporate governance in the UK.
Just imagine if a company like Google advertised its vacancies on a website that you had to pay to access. We'd say that was discrimination at its most blatant; we'd see public uproar. But somehow, when board vacancies are advertised behind pay walls, it goes unchallenged.
I spoke to everyone I could: current NEDs, Chairs, potential NEDs, search firms and researchers, and asked them what they thought about NED recruitment. There is a strong consensus that boards need a good mix of skills, experiences and perspectives. But there are lots of challenges to making that happen. Many boards don't evaluate what viewpoint they are missing, some boards recruit from their own networks, the market is London-centric and FTSE-centric, most board roles are not advertised publicly, we need more NED role models and inspiration… the list goes on.
Every day I meet people who would be great NEDs and are eager to apply, but who don't have access to vacancies; they don't know the right people and they feel disconnected. Many of the CEOs, Chairs and NEDs I speak to would genuinely like a better mix of applicants but struggle to find them.
I began to develop a 'jobs board' showcasing NED vacancies to candidates for free. Whilst making it free solves the practical access issue for those who are shut out from exploring becoming a NED, it's clear we need to go one step further. We need to proactively inspire those who might previously have not considered NED work, to join the community and apply for roles.
Last summer I met Dr Scarlett Brown, now my co-founder, and pitched the concept of 'Dynamic Boards' to her. She responded: "It's like you've read my PhD and written a business plan". Now a published author on the topic, Scarlett's PhD looked at how non-executive directors are recruited onto boards, and what perceptions and approaches are limiting boards from becoming more mixed.
Whilst we are launching a disrupter to the NED recruitment market, neither of us is a recruiter: I'm a banker-turned-entrepreneur with experience on two company boards, and Scarlett is a (self-professed) governance geek. We are millennials (32 and 30, we'll leave you to guess which is which) and we're motivated by a conviction that this market needs a shake up.
I joined a bank's board age 29, which makes me quite an anomaly. Scarlett and I are hoping to keep going until the make up of UK boards is so dynamic that I'm no longer an anomaly.
If this excites you too. Please get in touch!
Sarah Pierman
CEO Dynamic Boards
May 2020
Get in touch:

sarah@dynamicboards.co.uk

Click here to sign up and view board vacancies

Click here

to find out more about advertising your vacancy on our site